Dream Up ENG
PL | ENG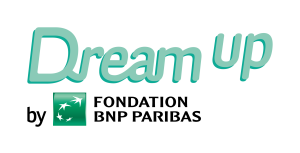 Program aimed to support children and teenagers from underprivileged environments attending day care facilities in the Warsaw district of Praga.
DREAM UP is a program supporting development of children and teenagers aged 6-19 years old, who attending day care support facilities in the Warsaw district of Praga. The aim of the project is children's personal development by organization music classes for them, building emotional harmony and creativity.
Dream Up is an international educational program based on the practice of art (music, song, theater, dance, visual arts) for young people disadvantaged or disabled. About thirty projects carried out by the charities supported covering 26 countries, enabling more than 30 000 children and teenagers across 5 continents grow better.
In Poland DREAM UP is the project of Music is for everyone Foundation and BGŻ BNP Paribas Foundation, created with Children's Friend Societies, Sinfonia Varsovia Orchestra, Sinfonia Varsovia Foundation and Center for the promotion of Culture Praga-Południe.
Children learn self-respect, cooperation and responsibility. Present researches confirm that students, who attend to professional music lessons (especially who learn play an instrument) achieve better results in school.
Beneficiaries of the program have an opportunity:
learning play an instrument
participating in music classes and summer music camps
participating in concerts and education projects organized by the Warsaw Filharmonic and the Chopin Muzeum
participating in educative activities during La Folle Journee de Varsovie
participating in music session of Eksperymentalna Pracownia Muzyczna "STAYnia"
Teachers are experienced musicians, who can run group music classes. They are professional teachers who knows group methods of playing instrument, improvisation and arrangement. We cooperate with Malina Sarnowska, Adam Mazurek, Adam Świtała, Mikołaj Tabako, Aneta Karolonek.